Darrian is an Australian based award winning photojournalist covering Breaking News, Feature Documentary work, Sport and Major Events.
He graduated Photography Studies College with an Advanced Diploma of Photography.
His editorial work is published in newspapers and magazines all around the world as well as online.
He currently works as a stringer with Getty Images and Nine Media including mastheads such as The Age and The Sydney Morning Herald. Darrian also has a collection of clients he works with on a commercial basis.
Darrian's reportage work covers global humanitarian issues and his current longterm project 'Occupation Displacement' is an ongoing look at the issues surrounding refugees particularly in the Middle East.
Darrian is available to work with
NGO
's and assist in documenting their stories as well as editorial assignments commissioned by both Australian and International media outlets.
Darrian can be commissioned for commercial work should you feel your company or product suit a more photojournalistic style.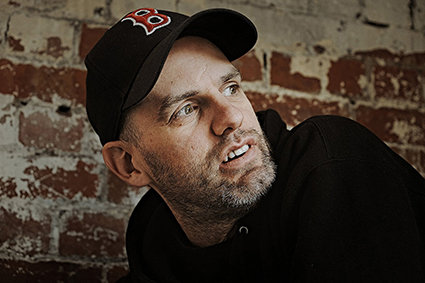 Awards
2014 Melbourne Press Club Quill Awards. Highly Commended in 'Best Features Photo'
2015
AFL
Victoria Media Awards Winner for 'Best Action Photo'
2015 Cricket Victoria Photo of the Year winner
2015 Runner Up Wisden-MCC Cricket Photo of the Year 
2016 Siena International Photography Awards Finalist
2016 Winner 'Best Photojournalism' United Nations Association of Australia Media Peace Awards
2017 Winner 'Most Outstanding Photographer' 2017
AFMA
(Australian Football Media Awards)
2017 Finalist Melbourne Press Club Quill Awards 'Best Sports Photography'
2018 Finalist Melbourne Press Club Quill Awards 'Best Sports Photography'
2019 Cricket Victoria Photo of the Year winner
2020 Australian Photography Awards 'Stories 2020' Finalist
2020 Commendable 'Best News or Feature Photo' 2020
AFMA
(Australian Football Media Awards)
2020 Getty Images
APAC
3rd place 'Photo Essay of the Year'
2020 Finalist The Sport Australia Media Awards 'Best Sports Photography'
2020
POY
(Pictures of the Year International) 'Award of Excellence' Sports Action Category
2020
AIPS
(International Sports Press Association) Sports Media awards 'Long List' Photography Folio
2020
AIPS
(International Sports Press Association) Sports Media awards Oceania 'Photography Folio' 3rd place
2020 Finalist Melbourne Press Club Quill Awards 'Best Feature Photography'
2020 Melbourne Press Club Quill Awards, Highly Commended 'Best Sport Photography'
2020 Runner Up Wisden Photograph of Year 2020
2021 Getty Images
APAC
2nd place 'Sports Photo of the Year'
2021 Melbourne Press Club Quill Awards, Highly Commended 'Best Sport Photography'
2021 Melbourne Press Club Quill Awards, Highly Commended 'Best News Photography'
2021
AIPS
(International Sports Press Association) Sports Media awards 'Long List' Photography Folio
2021
AIPS
(International Sports Press Association) Sports Media awards 'Short List' Photography Sports Action
2022 Getty Images
APAC
2nd place 'Sports Photo of the Year'
2022
AIPS
(International Sports Press Association) Sports Media awards 'Long List' Photography Folio
2023 2022
AIPS
(International Sports Press Association) Sports Media awards 'Top Ten' Photography Folio
2023
AIPS
(International Sports Press Association) Sports Media awards. Oceania '1st Place' Photography Folio